College and School Teaching Laboratories
Microscope servicing, sales and repairs.
We know that a basic teaching microscope is just as important as any other & needs to be in good working condition for your students.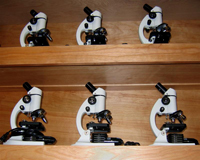 If faulty or poorly performing microscopes are wasting valuable teaching time, we will be pleased to offer a written quotation to remedy the situation.
Minor faults can often render an instrument unusable – reducing the number available for use in class. It may only take a basic repair or a new lens to bring an instrument back into service.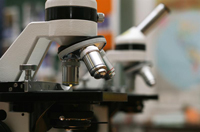 We have many years experience with all types of student microscopes & offer discounts for Midlands Colleges & Schools.
Contact us for a quotation or more information about the products and services we offer.