NHS Trust Hospital Laboratories
Microscope servicing, sales and repairs.
We are established suppliers of microscope servicing & repairs to NHS Trust Hospitals.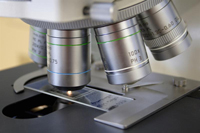 Our experience helps us to understand the microscopy requirements of Consultants & pathology laboratory users — to ensure the best possible images & long life for their instruments.
We also specialise in maintaining microinjection microscope systems used in IVF / ICSI fertility treatments & microscopes for GU clinics.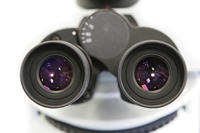 Please contact us for a competitive quotation. We don't charge for Engineer's driving time — just an "at cost" basic mileage and then for the on-site work itself.
Private Hospitals and Clinics
Thorough & competitive microscope servicing for all Pathology department microscopes — including fertility treatment related instruments for microinjection & low-power embryo sorting.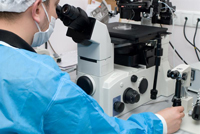 We know that well maintained microscopes are a must for your critical observations & lab efficiency. Regular servicing will also help to ensure the instruments give good service for many years.
Contact us for a quotation or more information about the products and services we offer.