Industrial QA and Production
Microscope servicing, sales and repairs.
We will ensure your microscopes & machine-vision lens systems are clean, mechanically sound & optically aligned, to give the best possible images.
A dirty or badly aligned microscope will not only affect the users ability to view their subject, but can also be detrimental to their eyesight — resulting in Health & Safety issues.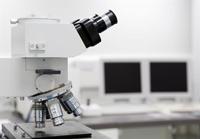 Our broad customer base includes microscope users in food microbiology, chemical production/research, precious metal plating, plastic molding & general manufacturing etc. In fact any business that relies on their microscopes can benefit from our services.
If you have a list of instruments to be serviced or repaired, please give us the opportunity to quote.
Contact us for a quotation or more information about the products and services we offer.