University Scientific Research
Microscope servicing, sales and repairs.
We offer on-site microscope servicing & repairs for your routine stereo & high-power microscopes. Bring out the full potential of your existing microscopes & ensure users are able to work efficiently, with clean, well prepared equipment.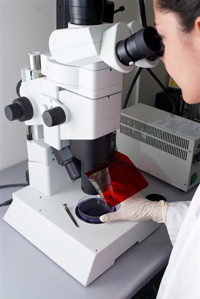 More complex Instruments with fluorescence, Normarski DIC, Modulation contrast HMC etc, will benefit from being expertly serviced and precisely aligned for the most critical observations & image recording.
Microinjection & recording rigs are "home territory" for us. When you are working with difficult specimens on the edge of an instruments resolution, we have the knowledge & experience to make a difference. We also service & repair mechanical micromanipulators & re-fill water hydraulics.
Contact us for a quotation or more information about the products and services we offer.