Microscope Servicing
Microscope servicing, sales and repairs.
If you rely on microscopes for your work, a service visit will ensure they are clean, optically aligned and correctly adjusted, to give the best possible images.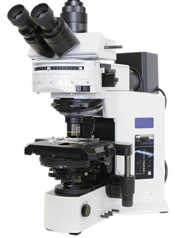 Over

30 years experience

servicing and repairing a broad range of optical microscopes from the worlds major manufacturers.
We have the in-depth knowledge to set up & optimise the performance of

specialist techniques

, including Normarski DIC, Modulation contrast, Fluorescence, and advise on the fitting of Digital cameras and other accessories.
We operate

competitively throughout the UK

and do not charge Engineers driving time — just an "at cost" basic mileage and then for the on-site work itself.
For an urgent one-off repair, or routine on-site servicing, please contact us for a competitive quotation - we are the reliable, cost-effective solution
Contact us for a quotation or more information about the products and services we offer.