University Teaching Laboratories
Microscope servicing, sales and repairs.
If you outsource the servicing of your teaching microscopes on an annual or as-required basis, please contact us for a competitive quotation.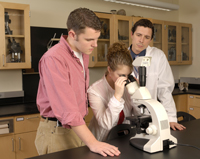 Alternatively, we can attend to just the faulty ones, that may be "resting" in the corner of the lab.
We know that relatively minor faults & missing parts can often render an instrument unusable — reducing the number available for teaching. If some of your teaching microscopes require more attention, a written quotation will be useful for repair/replace decisions & future budgeting.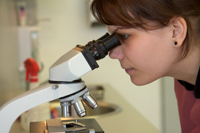 With over 30 years experience — we have the cost-effective solution to ensure peace-of-mind when you put the teaching microscopes out for an important practical.
Contact us for a quotation or more information about the products and services we offer.